I work for a leading company in the oil and gas field. I can say that all power cables in my work are even XLPE or PVC insulated.
However, XLPE cables are the most common in this company for larger sizes cables while for smaller wires cables insulation is PVC.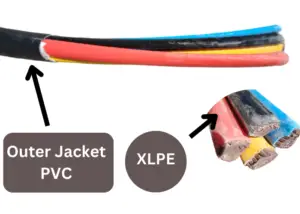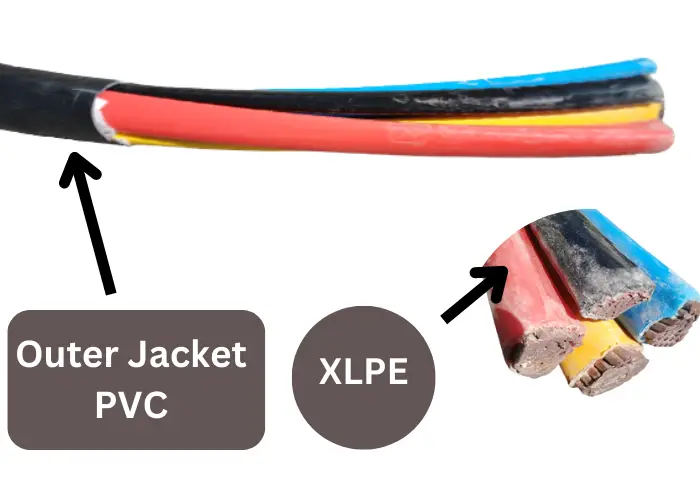 When we talk about cable insulation, we mean the insulation directly on the metal conductors, not the outer insulation of the cable.
In this article, I will answer the FAQ about these two types of cable insulation. Let's get started directly.
What Is XLPE Cable Means?
XLPE stands for Cross-Linked Polyethylene, and an XLPE cable refers to a type of cable that uses cross-linked polyethylene as its insulation material.
XLPE is a thermosetting polymer with enhanced physical and electrical properties due to the cross-linking process.
XLPE cables are commonly used in power distribution networks, underground installations, and industrial applications where high performance and reliability are essential.
The cross-linking process enhances the insulation's overall performance and makes XLPE a preferred choice for a wide range of electrical and power transmission systems.
XLPE Cable Advantages And Disadvantages
Is XLPE Cable Armored?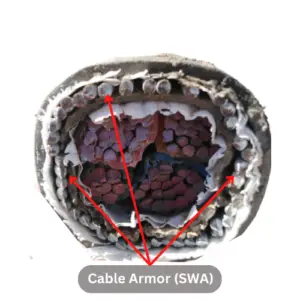 Electrical cables need mechanical protection against various types of mechanical loads. In this case, we use armored cables.
Steal wire armored and tap wire armored (SWA and TWA) cables are power cables insulated with XLPE or PVC and have a protection layer in the shape of wires or tapes.
The point is, that cable insulation and its armor are two different things.
So cross-linked Polyethylene cable is armored cable only if it has an armored layer. Any cable could be PVC or XLPE armored or not armored depending on its construction.

Is XLPE insulation waterproof?
Is PVC Cable Suitable For Outdoors?
PVC stands for, Poly Vinyl Chloride. PVC cable is a type of cable having a protective Ploy Vinyl Chloride cover. PVC also offers the best insulation properties.
As we know, PVC cables also offer the best insulation properties. PVC cable has water resistance, and heat resistance properties.
Due to impeccable flexibility and higher tensile strength, we can use it for outdoor purposes.
However, it must be kept in mind that the UV properties of PVC Cables are not so good. So, using it for the outdoor purpose for a long time may be harmful.
Advantages and disadvantages of PVC cable
Discover more great content by subscribing to My channel
Looking to stay ahead of the game in the world of electrical engineering? Subscribe to my YouTube channel and gain access to exclusive content you won't find anywhere else!
Don't leave empty-handed! Subscribe now.