Electricity is the most vital resource available to us in this modern world. It doesn't matter what type of business you own; electricity will likely be integral to your day-to-day business.
Every industry or business owner should ensure that their electrical systems are maintained, secure, and reliable.
Electrical Engineers/Experts suggest having regular electrical inspections and maintenance carried out to keep your electrical systems in good working order.
Why is electrical maintenance important?
Ensure the safety of your business
If you manage or own a commercial business/industry, you are obligated to ensure that it's safe to your customers, employees, or tenants.
One of the most effective ways to ensure the safety of your business/industry premises is to provide regular maintenance of the electrical system.
Even the most minor issues that arise with the electrical system could be dangerous, and you could be held responsible for any injuries within the premises. It keeps your Business/industry Secure.
Electric system work efficiently
No matter what type of business/industry you manage, you depend upon your electric system and electrical appliances each day.
It's the reason it's essential to keep your electrical devices and appliances machines clean and well-maintained.
Electrical maintenance of your equipment/machinery helps prevent incidents that cause injury and ensures that all components in your electric system work efficiently.
Extend the life time
Regular Electric maintenance could extend the life expectancy of electrical devices, appliances, and machines.
Time keeping
Maintenance services can help find the issues before any damage, and you can fix them before they become a severe issue. And keep time of trouble shooting.
Here under some electrical equipment maintenance importance.
Why is electrical maintenance important for transformers?
Electric transformers are a costly and crucial component of any factory/industry. One transformer fault may cost the organization all the production line.
In my work, Oil and Gas company, transformers feed oil and gas wells, if we loss a transformer it costs a lot of money and production.
For the best performance and longer product lifespan, we perform regular maintenance checks on transformers.
There are two kinds of maintenance for transformers. The first is performed regularly, and the other is carried out in an emergency and faults conditions, of course you shouldn't reach a failure point.
If maintenance checks are conducted regularly, you may not have to go breakdown maintenance and save time.
The key difference between preventive maintenance and fault condition one is the control you have on maintenance time, duration and preparing spare parts.  
Many people think having no moving parts means that there is nothing to happen to electrical systems. Experts from the Institute of Electrical and Electronics Engineers (IEEE) state that the failure rate for electronic components can be three times greater when systems are not maintained with preventive programs.
Maintenance importance for Electrical Installations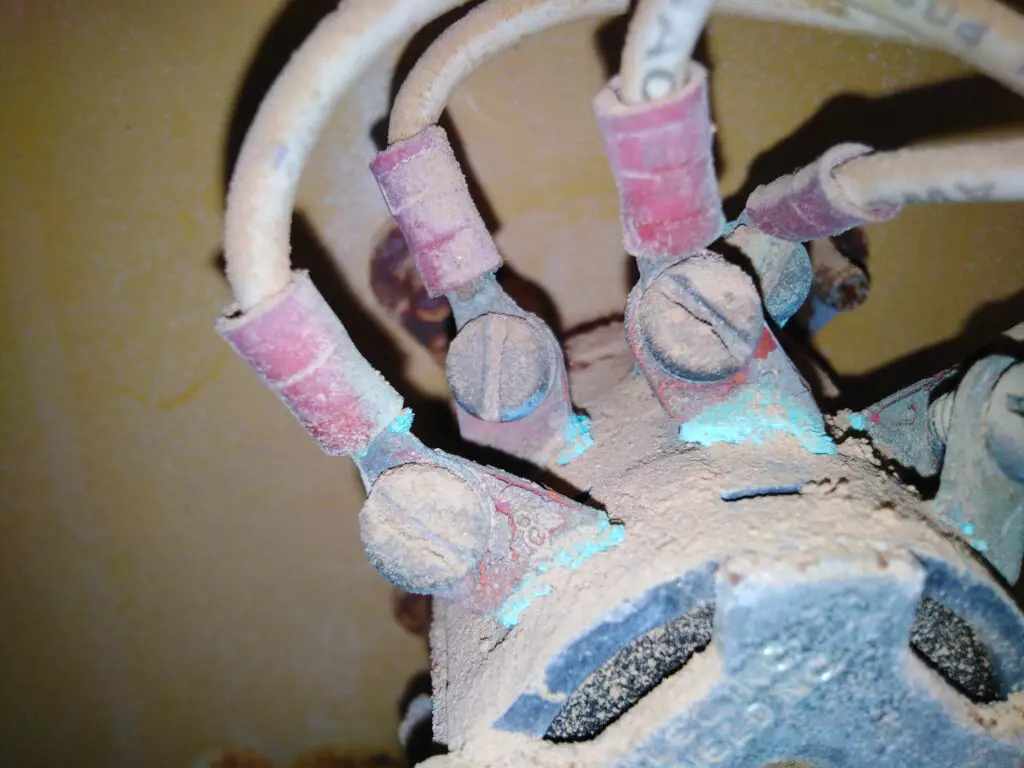 Prevention-based maintenance isn't something new. People have been performing preventive maintenance on engines, motors, and mechanical systems for a long time.
When we propose preventative repairs to electrical distribution networks, we often get stunned looks and the constant questions, "What for? Nothing moves -what could go wrong?"
If the electrical distribution system isn't well maintained, many things could go wrong. When electrical loads fluctuate between low and high demand, temperature expansion and contraction can cause connections to become loose.
Electrical panels that are not cleaned build up dirt and dust that settle on the connection terminals. The dirty and loose connections cause a high resistance route that is directly accountable for greater than 30% of the electrical breakdowns. The electrical components cause seventeen percent of electrical malfunctions due to moisture.
Preventive Electrical maintenance is an excellent way to prevent problems that could arise and prevent current problems from becoming more costly. Reduces energy costs by having regular maintenance performed on your electrical system will reduce the energy bills.
Why to make electrical maintenance on time?
Every electrical system requires maintenance regularly. When you wait for electrical issues to occur to conduct maintenance, it could cost you a higher cost to make troubleshooting, repairs and replacements for electrical equipment. And increase the chance of workplace safety concerns.
Through regularly scheduled maintenance, your business will take proactive steps to avoid issues that cause downtime and cost and make sure that your employees' safe throughout the day.
Six significant benefits of scheduling maintenance of electrical systems are discussed below:
Minimize Down Time
For intelligent lighting to computer servers to security and surveillance, and all these systems rely on electricity to operate.
Reduce the risk of your company losing revenue, data, and downtime by ensuring the electrical maintenance is performed regularly and checking that your equipment is functioning correctly.
Save Time And Money
Planning the proper electrical maintenance as a proactive preventative measure at an appropriate time for your team will save your company cost and time by avoiding interruptions later.
For instance, if an electrical system should fail and be fixed quickly, it would trigger disruption to the workplace.
Make The Most Of Your Equipment Lifecycle
The regular maintenance of your office equipment will allow it to have an extended lifespan, saving you money on repair and replacement costs.
Regular electrical maintenance checks, like an inspection, called a Check and Tag inspection, make sure that the equipment you use is in line with Electrical Safety requirements for the workplace and help you determine and eliminate safety hazards that your equipment could pose a danger.
Increase Productivity And Morale
Interruptions and downtime caused by repair and electrical issues are often a significant source of stress for employees, and lower morale and productivity.
Ensure your employees are working efficiently with the best appliances and equipment.
Improve Energy Efficiency
Regular maintenance as an essential part of your routine can bring numerous benefits, including increased energy efficiency.
Old and inefficient equipment is a drain on energy and less effective at fulfilling its intended purpose. Maintain your equipment and take proactive steps to make needed repairs and replacements.
You can ensure that your installations are as energy-efficient as you can- more beneficial for the environment as well as your pockets.
Run To Fail Strategy
Electrical maintenance programs are costly, of course they are worthy to perform for equipment that are costly to stop or go down.
In small commercial or industrial companies, some equipment maintenance costs more than performing a preventive maintenance for it. In this case a run to fail strategy is the best choice. For instance, lighting fixtures and lamps, small motors and small spare parts of machines.
Install My 100% Free Apps for Electricians
I was fresh graduated when I realized that I need many electrical formulas, tables and calculations in my work. So I created my own custom android apps to help my self.
And I published these apps for free on google play store, to help you at your work. Install the apps, No Fees, No credit card needed.